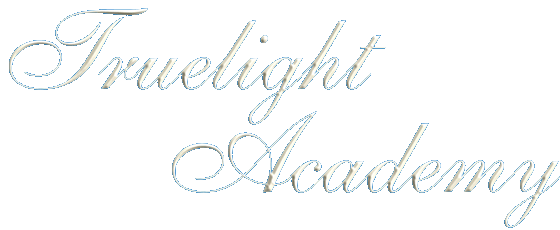 "...I have commanded you to bring up your children in light and truth."
(D&C 93:40)


About Truelight Academy

Sharing our family's balanced approach to life and learning!
Many useful suggestions for Latter-day Saint Home Educators.
Truelight Academy is the name of our homeschool. We chose this name because it reflects our values, beliefs, and goals. With the light of the restored gospel we will search for truth in all aspects of life and learning. "...I have commanded you to bring up your children in light and truth." (D&C 93:40)
This website was created to share with others the many ideas and plans we are using in regards to homeschooling and life itself. We are working hard to create a balanced approach and hope that you will be inspired by some of our ideas. We realize that every child is different and needs to have an individualized plan for them. Therefore, every family should prayerfully decide on what is best. You are welcome to adapt any of our ideas to your family's needs.
This web site will be a continual work in progress! We plan to add and revise ideas as we experience them in our family. More than anything we want to have all our plans written out so that we can pass them on to our own children and grandchildren. We want to leave them a guide that will help them search for the truth, gain a strong testimony of the Gospel of Jesus Christ, and encourage righteous and balanced living.
~ Katrina Lybbert


Why We Homeschool
by Katrina Lybbert
When our oldest was born, we had not even thought about homeschooling. In fact, we would drive past the local Elementary School and think that someday our son would attend that school. We were soon to think differently. By the time our son was 2 years old he was reciting the alphabet, counting to 30, and asking many, many questions. His inquisitiveness seemed to grow and we worked hard to satisfy his desire to learn. We went to some teacher supply stores and purchased learning posters to put on our walls. We taught him phonics, math, music, and more. Shortly after his 3rd birthday he was reading Dr. Seuss books. Our family and friends would comment on how he was going to be bored in Grade 1. A light bulb went on in our heads!! Maybe there was an alternative.
We went to the library and found books on homeschooling. As husband and wife we completely agreed that this was going to be the option for us. We were not going to send our son to school to possibly be held back, suffer from boredom, and chance losing his desire to learn. At home we could continue to teach him and let him progress at his own advanced pace. This was our initial reason for homeschooling. Our son would be too far ahead of his peers and we felt he would not fit in.
We now have 3 sons and a daughter, and they all love to learn at home. While our initial reason for homeschooling is still valid, we have many reasons to continue to do so now. The joy of seeing our children read their first word, proudly recite a poem, laugh at the books we read aloud, or sharpen their math skills, are things we would not want to give up to another teacher. We love to see them learn and we love to learn with them. These are things we find very rewarding. We hear stories of overcrowded classrooms, violence in school, children who struggle in reading, topics being taught to children that we believe should not be, and we are thankful to have our children home. By homeschooling we are able to ensure our children are being taught our beliefs and values.
We are so grateful that our children are becoming the best of friends and that our family shares a closeness that only comes from being together. We also enjoy the opportunities to meet with other like minded families and find good friends.
Homeschooling is a way of life for our family and we can't imagine our life any other way!




Our Truelight Academy
Homeschool Scripture, Motto, Pledge, and Song
Homeschool Scripture
"Ye are the light of the world. A city that is set on an hill cannot be hid. Neither do men light a candle, and put it under a bushel, but on a candlestick; and it giveth light unto all that are in the house. Let your light so shine before men, that they may see your good works, and glorify your Father which is in heaven." (Matthew 5:14-16)
Homeschool Motto
Search for light and truth each day,
Act and speak in a righteous way,
Follow well the gospel plan,
For it was made to benefit man!
Homeschool Pledge
I will do my best as I study each day, always with truth and light guiding my way!
Homeschool Song
We have chosen to use a song from the Children's Songbook, as it goes along with our homeschool scripture. The song is Shine On (pg. 144). Words and music by Joseph Ballantyne.




Copyright © 2001 - 2006 Truelight Academy. All rights reserved.
Email: webmaster@truelightacademy.com
http://www.truelightacademy.com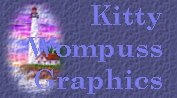 Dan's Lighthouse Page

This website is not an official site of The Church of Jesus Christ of Latter-day Saints.